What are the Top Ten Reasons I Love Being a Blogger/Reader?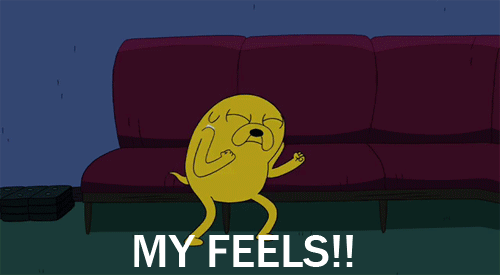 Excuse me while I try to contain my feels.
I have the time, space, and energy to use my imagination.
I enter a world created entirely by someone else and get totally and utterly absorbed by it.
I become emotionally invested in characters.
I form ridiculous hypothesis's about what will happen next and why.
Books teach us about ourselves and help us relate to others by providing perspective.
The community.
The variety of books and interests and ideas that come up out of conversations.
The constant disbelief that people CARE about what I have to say about books and things.
The freedom to express my opinions, thoughts, and ideas.
Being silly is embraced and encouraged.
(well, readers of this blog are down with being silly. and I like that about you.)
What about you? What do you love about being a reader or blogger?
Do we share any of these in common?
Of course I could list 1.6 billion reasons for each but I tried to condense it for you.
(you're welcome)