Top Ten Tuesday is hosted by the fly honeys at The Broke and The Bookish
This week, we're discussing the Top Ten Books If You Like X.
I get to solve for X.
YES PLEASE.
If X = Battlestar Gallactica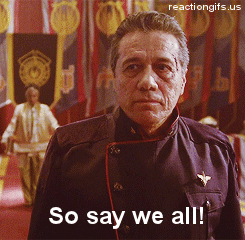 If X = Adventure Time
If X = Mean Girls
Most importantly, if you love all of the things I've solved for X, please tell me post haste so we can be besties.
Man I love Top Ten Tuesday, don't you?!