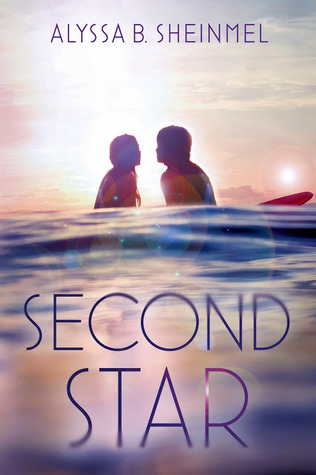 Title: Second Star
Author: Alyssa B Sheinmel
Pub Deets: May, 2014 by Farrar, Straus and Giroux
Series/Stand Alone: Stand Alone
Source: Netgalley (Thank you!)
Wendy's twin brothers are missing. Most presume them dead, but she doesn't buy it. She sets off to find them by poking around a secluded surfing haunt and discovers a rag tag group living along the coast, which causes her to question just about everything she thinks she knows.
It's so hard for me to pinpoint my feels on this book. I was down with the writing, so that kept me going even when the plot felt meh. Sheinmel has a way with words and crafting sentences that just resonate with the reader.
This is a Peter Pan retelling (which I didn't know when I started but helped things to make a LOT more sense as it went on) and so the character names were familiar to me. There's kind of a love triangle but with all of it being instalove. Meh.
I like the non-traditional ending. I liked the twists that messed with my brain. It left me thinking and wondering and that was good stuff.
Some of the plot felt out of place and a little too wacky...but the ending kind of explains everything away, I guess? It felt like a convenient plot device to throw out there to allow for instalove and other such things. (I realize this is vague but I'm trying to stay spoiler free for you!)
Don't take this too seriously. Remember this is a fairy tale retelling. Embrace the mystery and let yourself love the characters and I think you'll enjoy this book!