Title: Lady Thief (Scarlet #2)
Author: A.C. Gaughen
Pub Deets: 2014, Bloomsbury
Series/Stand Alone: Series
Source: ARC
Genre: Historical Fiction
Scarlet attempts to negotiate an annulment from Gisbourne by going along with courtly duties. Meanwhile, the tournament for the new Sheriff is going down under the twisted orchestration of Prince John.
Scarlet continues to be faced with impossible decisions, only this time around they come with a LOT OF VIOLENCE. Seriously, there were several times I was reading this when I was physically cringing because of the violence. You've been warned.
The supporting cast is still incredible and really what takes LADY THIEF to the next level. We know them from SCARLET so we expect them to grow and change in LADY THIEF, and they totally do. People have all sorts of motives, and none of them are simple.
While the relationship with Rob & Scarlet was the focus of a lot of this book, there's still serious set up happening for the next book in the series as well. Loads of castle intrigue. Crazy twists and turns. PEOPLE DIE YOU GUYS AND IT IS NOT OKAY.
Be prepared for the awesomeness that is Eleanor of Aquitaine, btw. She is badass to the nth degree.
Ultimately, LADY THIEF builds on an already great series and reimagining of a classic story by focusing on the strength of those who are trying to protect the people and place they love.
"A noble?" I asked. He nodded. "I'm not, I don't think. I don't talk right. I for certain don't look right. They all think I'm off and mad and contrary."
His grin sloped sideways in a silly way. "You are all of that." (pg 123 ARC)
A strong stomach and some kleenex.
OH AND LOOK, Y'ALL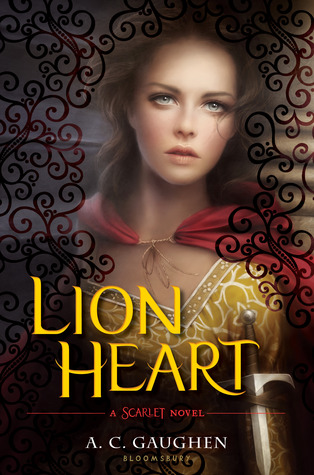 MAY 2015 HURRY UP PLZ